Unsere eigenen Level...
Selfmade Level... Inspiriert durch einen Workshop beim TR-Meeting III haben wir auch angefangen uns mit dem Levelbau zu beschäftigen.
Inspired by a Workshop at TR-Meeting III we have startet to built ours own Levels.

Unser Erstlingswerk "Treasure of the Metal Warrior" wurde innerhalb eines Jahres realisiert. Es ist ein Gemeinschaftswerk von meinem Sohn und mir und es hat uns sehr viel Spaß gemacht diesen Level zu bauen.
Our first Level "Treasure of the Metal Warrior" was released in one Year. I've built it in Community with my son and it bring us a lot of fun.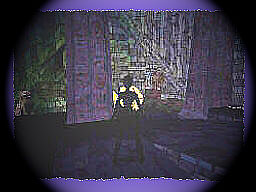 TREASURE of the metal Warrior


Die Level "WinterTown" und "WinterTime" habe ich für den LevelBase-Adventskalender 2003 gebastelt.
"WinterTown" and "WinterTime" were built for the
Levelbase-Advents-Calendar 2003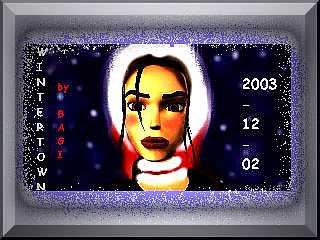 WINTERTOWN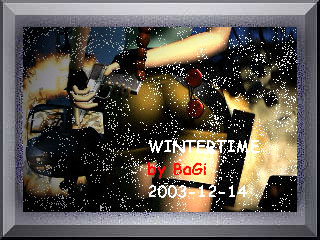 WINTERTIME


Als Gewinnspiel-Level haben wir "Hurry-UP!" gebaut.
Dieser Level wurde im Rahmen der olympischen Spiele 2004
als Contest-Level für Laraslevelbase zur Verfügung gestellt.
Es geht einzig und alleine darum,
den Level so schnell als möglich zu beenden;
es gibt keine Feinde und keine Secrets zu finden.
HURRY-UP! was made for a Gaming-Contest at Laraslevelbase at Summer 2004 (Olympic-Games); there are no Enemies and no Secrets inside.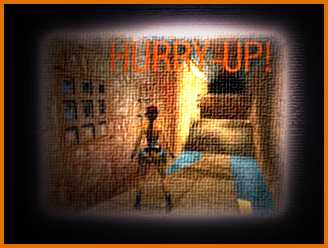 HURRY UP!


Der Level "Santa Claus" ist mein Beitrag zum
Levelbase-Adventskalender 2004.
"Santa Claus" were built for the Levelbase-Advents-Calendar 2004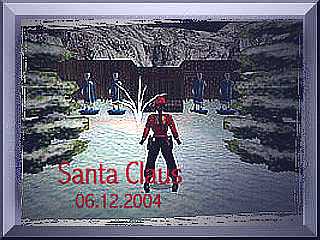 SANTA CLAUS


In "HOTEL"macht sich Lara im sonnigen Spanien auf die Suche
nach dem "Weißen Licht des Ra"
Search (in sunny Spain) for the "White Light of Ra"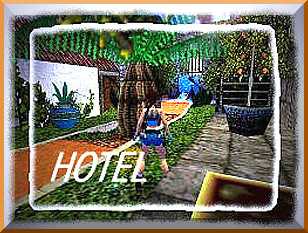 HOTEL


"Candlelight" ist mein Kalenderlevel für den
Levelbase-Adventskalender 2005.
"Candlelight" were built for the Levelbase-Advents-Calendar 2005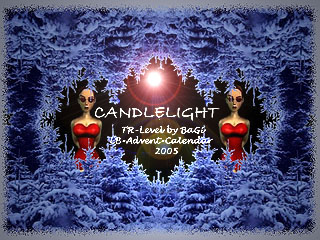 Candlelight


"Heaven's Gate" habe ich im Rahmen des BtB-Asia-Contest 2006 mit dem dafür vorgegebenen asiatischen Wad und Texturen gebaut.
"Heaven's Gate" were built for the BtB-Asia-Contest 2006.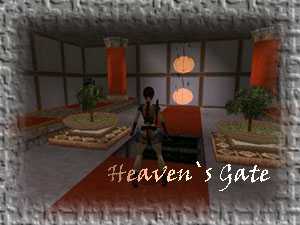 Heaven's Gate


"Hurry Up II" ist wieder ein Contest zur Fussball-WM 2006...
"HURRY-UP 2 - Gaming-Contest-Level at Laraslevelbase/Summer 2006 (Football World Cup)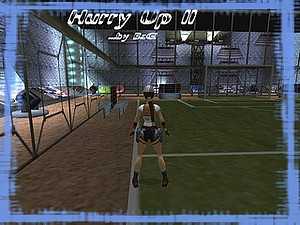 Hurry Up II


"A Winter Fairy Tale 1 & 2" ist der Kalenderlevel für den LB-Adventskalender 2006. Gemeinschaftsarbeit mit Sweet.
"A Winter Fairy Tale" - Calendar-Level Levelbase 2006. It is a joint project with Sweet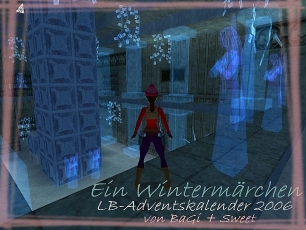 A Winter Fairy Tale